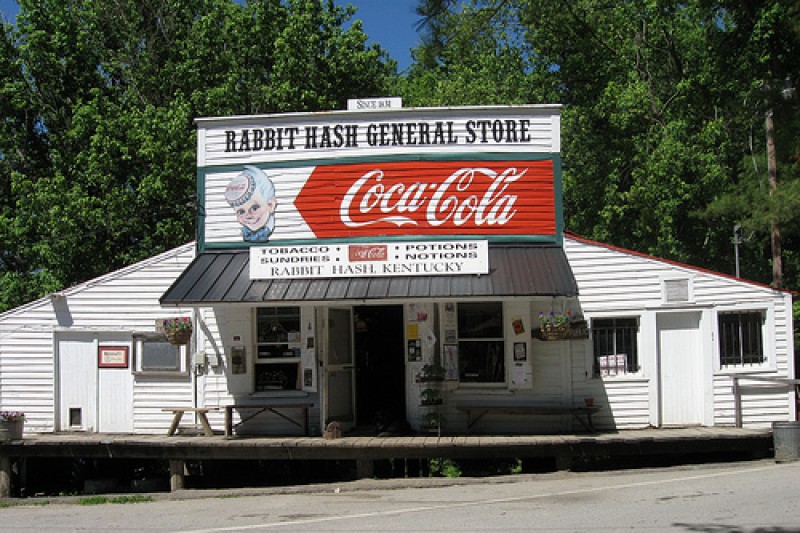 People all over the Tri-State are joining with, and standing with, the folks in Rabbit Hash today in mourning the loss of the historic General Store.
Around 9:05pm on Saturday night (2/13/16), the store was reported as being on fire, and within just a few short hours, it was gone. The firefight lasted approximately five hours and crews scrambled to try and save the store, which had been in continual operation since 1831.
The store, a staple of what community looked like and should be. For countless years, the front porch is where you could usually find the mayor, hanging out and awaiting a scratch behind the ears. In fact, Mayor Lucie Lou joined community members on Saturday night, as they helplessly watched their icon burn to the ground.
The store stood the test of time, surviving floods, landslides and a roller coaster of economic times.
A Go Fund Me page has been set up to help the owners say they plan to rebuild and hopefully replace the best they can.  You can donate to the cause by clicking here.
The historic sign on the front of the building was salvaged and is going to be stored and put back in its rightful place.
Investigators have not yet said what started the fire, but the investigation does continue.